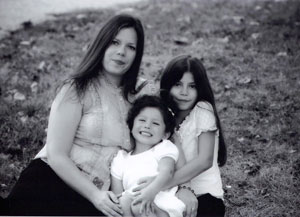 I am excited about sharing my passion and knowledge about birth and all that encompasses it. Coming from a holistic approach, my philosophy is based on the research and experiences that have surrounded me in my studies.
In tandem with attending college and working as a professional nanny for five years, I quickly realized after the birth of our first daughter that there needed to be drastic changes in the quality of care women receive prenatally and throughout the postpartum period. With the birth of our second child and with doula in hand, I knew there was a better way. Shortly after the birth of my second daughter, I dove into as many books, blogs, articles, and research that I could get my hands on. Disenchanted with my first birth experience and the birth experiences of my close family and friends, I became inspired to educate women with evidence-based research. I became certified through DONA (Doulas Of North America) in 2006.
Shortly after my certification I started working towards my CPM (Certified Professional Midwife). I am in my fourth year of apprenticeship, and am looking forward to testing in the near future. In addition to my clinical experiences, I am attending the Elizabeth Davis program for midwifery. I currently practice as a certified labor doula, monitrice and midwifery apprentice at the CHOICE office. I believe that pregnancy and birth can be a natural process. My role is to offer you and your family education, guidance and encouragement while building our relationship prenatally. Thank you for sharing one of the most intimate times of your lives with me!