In this day in age, support has reached social media!  Please visit our Parent Support Group Facebook page!
https://www.facebook.com/groups/313385519477/
CHOICE offers a free, weekly Parent Support Group. The goal of the Parent Support Group is to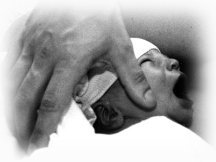 provide education in infant care and development and to provide an ongoing family enrichment program. This group of parents and parents-to-be meets each Tuesday at CHOICE (5721 North High Street, Worthington) from 11:00 am to 2:00 pm to share their common experiences, birth stories (with photographs, slides and videos) and the joys and challenges of parenting.  Every week, parents share the joys and challenges of raising little ones, expectant moms hear birth stories, new moms discuss their recent experiences with people that understand and value natural birth choices, and all are strengthened and encouraged to be the best parents they can be. Parents with babies and small children come for all or part of the meeting, depending on their naps. New moms and those planning for birth and parenting are especially welcome. Meetings are informal; feel free to drop in any time and bring snacks and little ones. The Parent Support Group schedules informative workshops on the first and third Tuesdays of the month. Presentations have included such things as: cloth diapering, natural cleaning methods, baby sign language, vaccine pros and cons, slings and baby carriers, and herbs for babies and children and infant massage techniques.  It is hoped that experienced parents will share their experiences with parents-to-be. All parents (and children) are welcome. There is no charge for this service.
Parent Support Group E-List:
The Parent Support Group also has an active E-List to share experiences and hold discussions or resolve parenting problems when you can't make it to a meeting. Click here to subscribe to this E-List.
The Hairy Midwife
http://tribe.hairymidwife.com/
A community and discussion about man's role in birth.